"When you go on the internet, please pray for the Hoffman Family – your missionaries to Cyberspace."

Volume 33 Issue 2 (March/April 2020)
---
Greetings in the name of our Lord and Savior Jesus Christ!
---
The Latest News:
The Corona Virus has created a huge demand for new websites, livestreaming, and donate buttons. We have been working non-stop since "shelter in place" has taken effect.
We had an unscheduled server move in March. The new server will be faster and better, using solid state hard drives.
Church Website Ministry:
 I received a call from Pastor Glenn Hermanson of Bible Baptist Church, Borger Texas. He had seen our ministry around and decided to call us to set up a website. bbcborger.org was set up on WordPress. I provided training for Pastor Hermanson.
Bible Correspondence Courses: We want to thank Katherine Feguer, Lydia Henrici, Lorraine Meier, JL & Florence Smith for helping with the Bible Correspondence courses over the last quarter.
---
First Quarter Stats: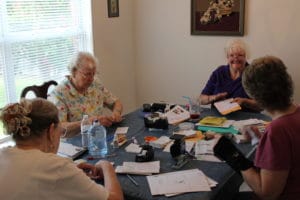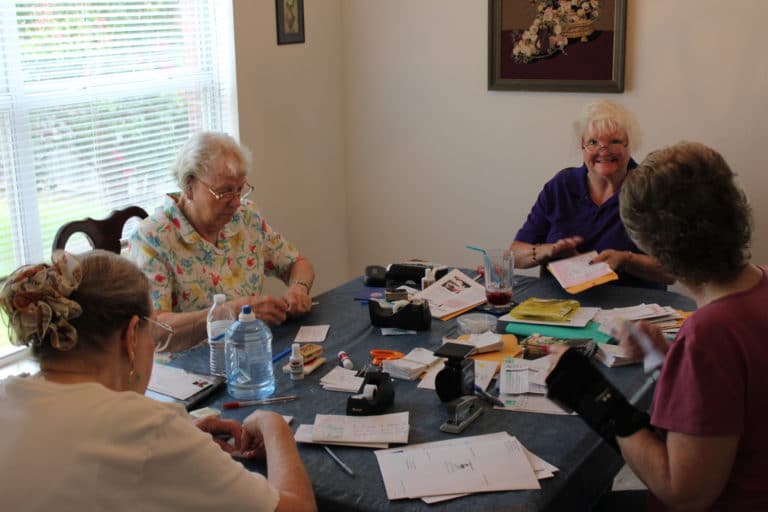 Bible lessons 727, Certificates Issued 31, Students 98 of which 33 are prisoners Salvations 1 prisoner in TX.
Countries: Brazil, Canada, Haiti, India, Sri Lanka, St. Kitts, Zambia and USA
Students that have completed all the lessons that we offer: 3 (includes 2 prisoners).
Here are some comments we received from people that are taking the correspondence courses:
An incarcerated student in Indiana has completed all 15 courses that we offer. He writes "Thank you for giving me the opportunity to study your correspondence courses. They have truly been a blessing to me! Thank you for your time and for the opportunity to grow in God's Word through these studies. God bless."
---
Tract Ministry: We have "given out" over 106,000 Bible Tracts online.
We have the Bible Tract "God's Bridge to Eternal Life" available in seven languages (gods-bridge.com). In February we embarked on an advertising campaign to get the Bible Tract out to unsaved people via Facebook ads.We started with English, French and German. The tracts were hit, but the traffic was not as much as we hoped for. I added Spanish to the mix. Spanish did do better than the rest. In March I started a new campaign which included Spanish and Arabic. The Arabic tract took off and is averaging between 45-50 delivered tracts per day. These tracts are being delivered to United Arab Emirates, Bahrain, Algeria, Egypt, Iraq, Jordan, Kuwait, Libya, Saudi Arabia and Yemen.The Spanish tract is averaging 5-10 tracts per day.  The tracts are being delivered to Guatemala, Mexico and Panama.I decided to try and add the Chinese tract to the distribution, showing it to China, Singapore, and Taiwan. This tract is doing 7-10 views per day. These ads are also being shared! To date Facebook is reporting 12,569 Link Clicks, reaching 676,702 people! Please pray for guidance and pray the tracts will reach lost people.
If you would like to support this outreach to fulfill Matthew 24:14 and Mark 16:15-16 you can contact us directly, or donate money using the donate button on our website (cyber-missions.com). If you want, you can choose what language and or countries you would like your tracts to be distributed to. I will endeavor to give you statistics on what your money did to distribute the Gospel to a lost and dying world!
---
Social Networking Outreach: I get new requests on my evangelistic Facebook account regularly. I now have 2586 "friends" in my evangelistic Facebook account. This is a valuable tool to reach the unsaved.
---
Support:  We are currently at 67% of support for our ministry expenses.
---
Prayer Needs:
Would you consider praying for us when special needs arise? If so, please subscribe to our prayer warrior's mailing list.: http://eepurl.com/SYbI9.
---
Specific Financial Needs:
$120/month for Bible Tract ads.
2020 Server Costs – $1449
2020 Internet Costs – $840
---
Please consider a donation. FamilyNet is a 501 (C)(3) charity. Donations are tax deductible in the US – You can donate via PayPal (Donate button is on https://cyber-missions.org) or mail a check:
FamilyNet International Inc
P.O. Box 451951
Garland, TX 75045
(214) 257-0229