"When you go on the internet, please pray for the Hoffman Family – your missionaries to Cyberspace."

Volume 34 Issue 2 (March/April 2021)
---
Greetings in the name of our Lord and Savior Jesus Christ!
The Latest News:
We have picked up support from a new church. Praise the Lord!
A Pastor writes: Dear Bro Bob, We are so very thankful for all your assistance, and for your ministry in website design. We have struggled for several months in our efforts to establish a website/presence on the internet. So Thankful to have your support! Praying for you and your ministry!
---
Church Website Ministry:  
I received a message from Pastor Jim Melrose. He is the new pastor of Wilson Avenue Baptist Church in Aurora Missouri. A mutual acquaintance of ours suggested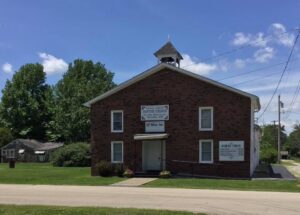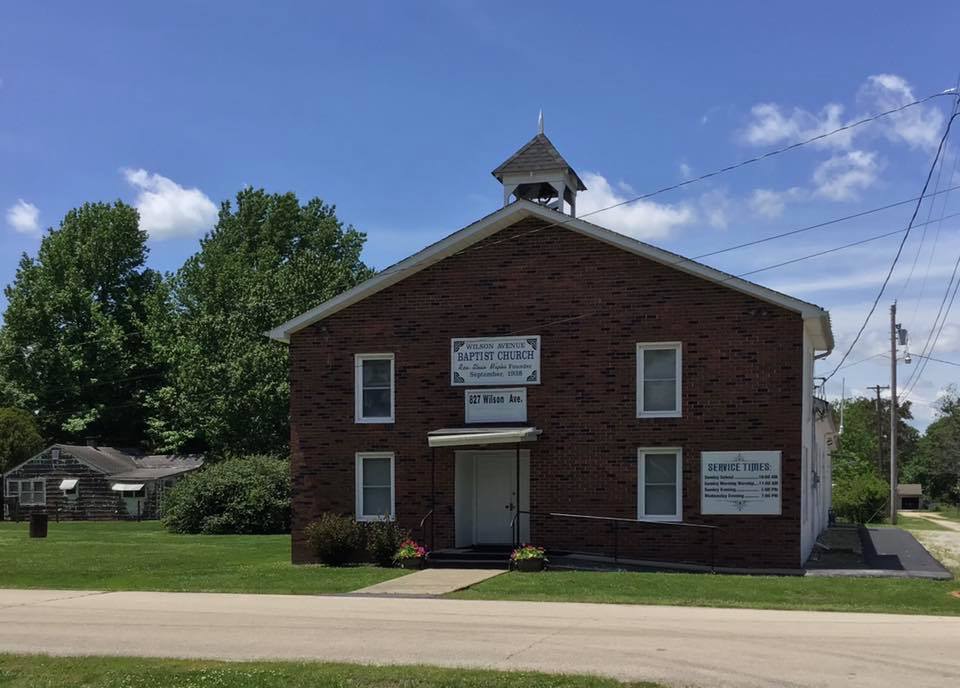 that I could help them get a website set up for the church.
I called brother Melrose and we discussed his needs. They have an old website on WIX that doesn't have a unique domain.  The website had misinformation on it. He mentioned that his ISP was also trying to get a website up for Wilson Avenue Baptist Church, but that they have not been responsible, and have simply pulled content out of thin air.
After some discussion, Brother Jim decided on the domain of wabcaurora.com. I registered the domain for him and installed a WordPress website.
We spent about an hour and a half on the phone as I walked him through the basics of working on the website.
We worked out a way to get his existing sermons on Facebook installed on the new website, while he figured out how to get files that could be directly uploaded to the Wilson Avenue Baptist Church website.
I received a message from Pastor Dave McAlpine. He was looking to get a website up for "Look to the Cross Ministries."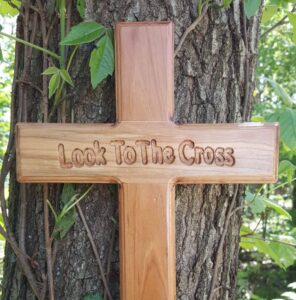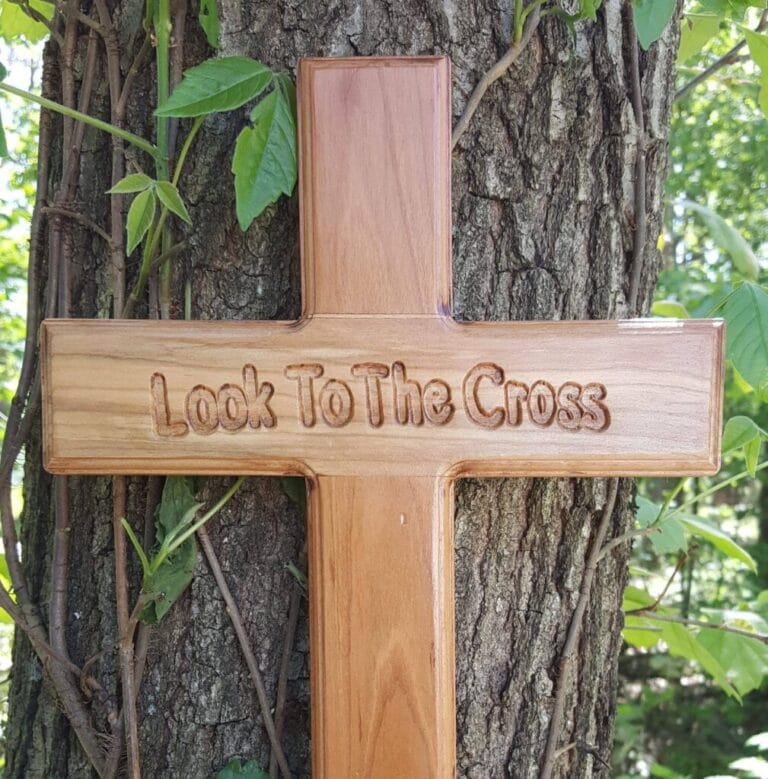 This is a ministry which God has opened to Pastor McAlpine and his wife after 26 years as a pastor. He is still pastoring, but is opening a ministry lending aid and assistance to pastors and churches (primarily in rural areas), smaller congregations such as their own.
"A church might find itself in need of some counseling outside and might be finding themselves without a pastor at the time."
"Maybe the pastor had to leave for various reasons or has been called to a new ministry."
"Maybe the pastor might have passed away (called home to be with the Lord) and yet the church finds themselves not prepared, a situation in which they are now searching for a new man to lead their congregation."
"They may find themselves in need of healing. "
This is just part of what Look to the Cross Ministries provides for small rural congregations within the Great Lakes region (not only here in Michigan where we are, but Wisconsin, Ohio, Illinois, Indiana even reaching an into Pennsylvania).
Pastor McAlpine believes that God could use a website for their ministry for better exposure.
We spoke, and Pastor McAlpine decided on the domain looktothecrossministries.com.
I registered the domain and installed WordPress. I gave a short tutorial to Pastor David.
---
Bible Correspondence Courses: We want to thank Katherine Feguer, Lydia Henrici, J.L. & Florence Smith for helping with the Bible Correspondence courses over the last quarter.
1st Quarter Stats:   We mailed out 821 lessons to 109 students of which 21 are incarcerated. We issued 39 certificates. 2 students have finished all 221 lessons that we offer.
We  had 35 year old lady from Vest Virginia accept Jesus Christ as her Saviour! We mailed lessons to Brazil, India, Kenya, Philippines, South Africa, Zambia and USA
Here are some comments we received from people that are taking the correspondence courses:
A student from North Carolina writes: Thank you Sis. Maureen & Bro. Bob for your faithfulness in ministry and for your generous love & friendship toward my wife and me. Thank you for the book markers that you sent to us. They are very nice & much appreciated. We continue to pray for you both daily.
A prisoner in South Carolina , who began taking our lessons in 2015 writes: Dear Bro. Hoffman, Greetings to you! I pray that this note finds you and sister Hoffman blessed, safe and healthy. I received your letter stating that I had completed all of the Bible study courses your ministry has to offer. Thank you for the addresses to other ministries that offer courses. Would you believe that I have likewise completed everything they have to offer as well. (Smiley face). My purpose in writing to you today is to humbly request that I be allowed to retake all 16 courses you have to offer. These are excellent studies filled with deep spiritual gems. I would greatly appreciate the opportunity to take them starting with My New Life in Christ 1, lesson 1. Thank you for all you do for me and all who are incarcerated. I look forward to receiving your decision soon. Please continue to pray for me and all the men here. My thoughts and prayers are with you and all of the great state of Texas in wake of the recent winter storms.
---
Tract Ministry:
We have "given out" over 132,000 Bible Tracts online. On our advertising, we had a sponsor ($150.month) for February and March. We offered Bible Tracts to over 1.2 million people. Over 5400 actually clicked on the link to read the tract!
---
Social Networking Outreach:
---
Support:We are currently at 70% of support for our ministry expenses.
---
Prayer Needs:
Would you consider praying for us when special needs arise? If so, please subscribe to our prayer warrior's mailing list.: http://eepurl.com/SYbI9.
---
Specific Financial Needs:
Internet Costs for 2021 $800
Hosting Costs for 2021 $1100
Advertising Costs $150 per month for gospel tract outreach
---
Please consider a donation. FamilyNet is a 501 (C)(3) charity. Donations are tax deductible in the US – You can donate via PayPal (Donate button is on https://cyber-missions.org) or mail a check:
FamilyNet International Inc
P.O. Box 451951
Garland, TX 75045
(214) 257-0229
In Jesus' Service,
Bob and Maureen
Phil 1:3