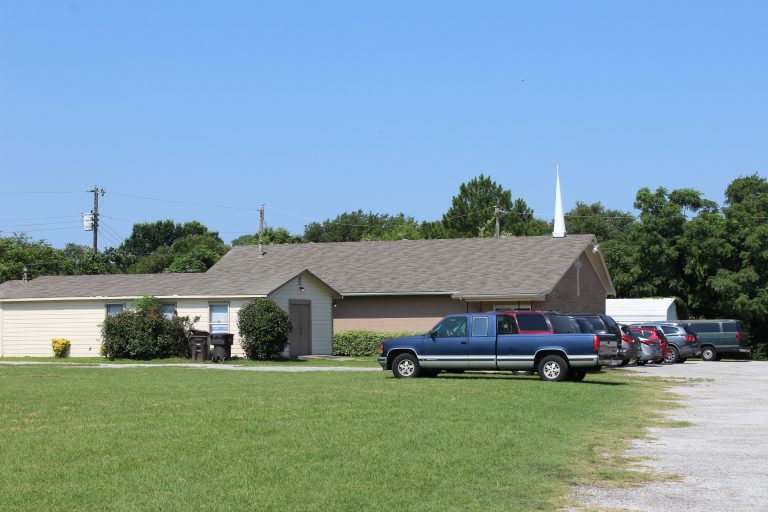 Back in 2009 I "rescued" a domain "sandylane.org" for Sandy Lane Baptist Church in Fort Worth Texas. I worked off and on with the pastor at the time, but never really established an official website for the church.
I received several phone calls over the years from people wanting to set up websites for the church, but for whatever reasons, no one ever followed up on getting the domains taken back, or I was never able to contact the pastor of the church in a timely manner to verify the person(s) were acting on behalf of the church (I will never turn over a domain to an unknown person unless I am reasonably sure that person actually represents the ministry that should own the domain). Believe it or not I was actually burned before by people that took over a domain claiming to represent a ministry that they did not.
I have had a burden to visit this Sandy Lane Baptist Church since we went back full time in the ministry. Several months ago I received a call from the pastor I had worked with, asking what it would entail to get back control of the domain, I tried to explain, but I never heard back from him.
We decided to visit Sandy Lane Baptist Church this morning. I told Maureen as we were driving to the church that I was of the impression (and for the life of me, I can't remember why) that the church might actually have had a new pastor.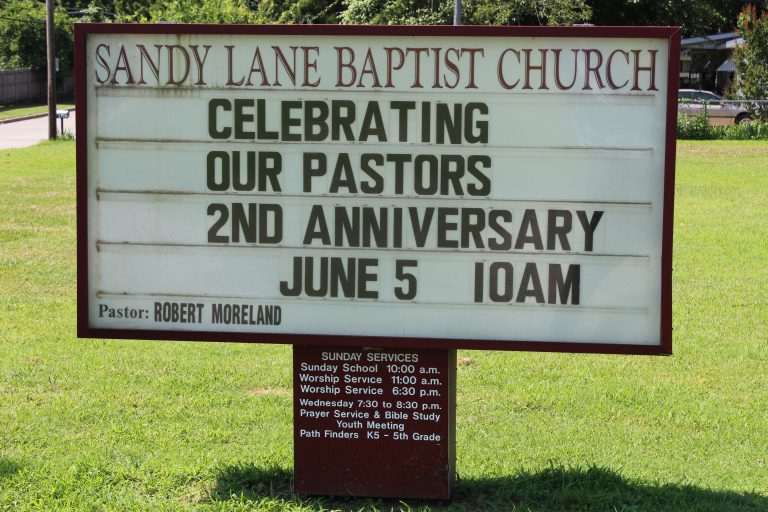 When we arrived at the church, sure enough, the sign in front of the church announced that the pastor was celebrating his second anniversary on June 5th. The current pastor's name was Robert Moreland.
Maureen and I went into the church, and I was able to introduce myself to Pastor Moreland. We were able to talk briefly, and as has been the case so many times before, it was a blessing to hear the words, "the Lord brought you here!"
They had been discussing the website over the past couple of weeks and were trying to come up with a plan on how to contact me and figure out what to do with the website.
I took some pictures and all the basic information I could lay my hands on (they have a VBS coming up at the end of the month) and I told Pastor Moreland I would get a basic website up this afternoon (done).
Pastor Moreland said he was familiar with and comfortable with WordPress and I told him I would be happy to talk with him this week as time permits and set him up with the plugins he needs.
He feels that he and his staff and family could easily maintain and update the website. I showed him the WordPress app on my smart phone and he seemed very happy. I could tell his mind was already working on the possibilities that were available to him through WordPress.
I am looking forward to working with Pastor Moreland and his staff to help them accomplish all they want to do for the Lord at Sandy Lane Baptist Church in Fort Worth Texas!