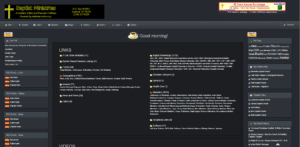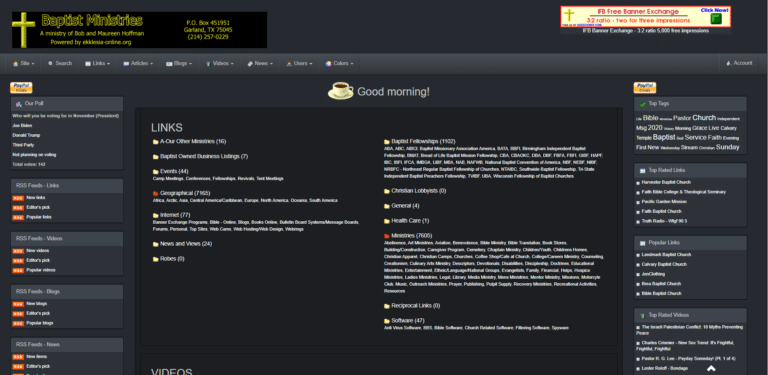 I spent a lot of time over the last week trying to find a solution to server problems on the Baptist Ministries Database website (baptist-ministries.org).
The Database is used by people looking for a church or ministry (you can do a Zip Code search, or search by hundreds of categories), looking for ministry jobs, seeing services of local churches, and listening to some of the great preachers of our time.
Independent Baptist Ministries can login and create links to their websites, add videos, articles, or create a blog.
Users can submit error reports to correct incorrect information on the database.
The website was being hosted on a shared server.
We would often be subject to a "Resources not Available" error. Not good! The database keeps expanding, listing over 7500 ministries, regularly bringing in ministry news and news of interest to Christians, and videos (preaching and ministries).
I was definitely pushing the server to its limits.
I investigated many of the shared hosting products, including one that worked very well until users actually started using the system when it crashed big time.
I was finally able to install the Baptist Ministries Database on an affordable VPS (Virtual Private Server).
The entry level VPS is expandable as the database grows, so, Lord willing we can stay on this platform.