Maureen and I just got back from another road trip – this time to the San Antonio area.
We left the Dallas area Saturday morning, and took the scenic tour to take pictures of ministries (for the Baptist Ministries Database) on the way down to the Schertz Texas. We were visiting Marion Baptist Church on Sunday morning (one of our supporting churches). We hadn't visited Marion Baptist Church in several years, and decided to visit them on their anniversary Sunday since the church and Bob share an Anniversary (the church's 38th anniversary and Bob's 36th anniversary of receiving Jesus Christ as his Lord and Saviour).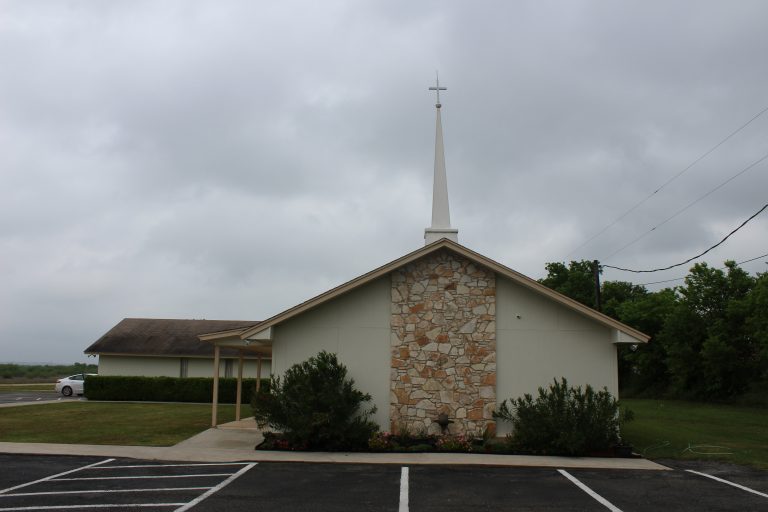 Bob had the opportunity to share the ministry with the church family, and we had our display set up and were able to answer questions. We had a wonderful service and were blessed by the preaching (by a wonderful Evangelist "Cowboy" Campbell. After the service we went out to lunch with the Pastor Rudy and Melissa Elizondo took a bunch of us out to lunch where we had a wonderful fellowship. We then left to visit Pyron Avenue Baptist Church in San Antonio. We have bee hosting a website for this church for quite a while also.
As the road trip continued we attended evening service at Pyron Avenue Baptist Church and again it was a blessing to meet the former Pastor (Spanagal) I had worked with in setting up a website, and the new pastor (Juan Juarez) that took over the website. Interestingly there was a common theme in the preaching which included discouragement and faith. Both messages were extremely timely and relevant to us as we were trying to get back into the swing of full time ministry amid all the things that have been happening in our lives since we came back into the ministry.
God is good, and His timing is perfect. The rain held off until last night.
This morning we were heading out, again we were going to try and take the scenic route back to Dallas, I wanted to get some more ministry pictures. We headed up through Bastrop Texas without incident. After we left Bastrop we ran into problems. As we got up the road a little farther we hit road after road that was closed due to flooding. Fortunately, the GPS I was using kept accepting detours, until finally we decided we decided we had about as much scenery (if you call flooded fields scenery) as we could take and headed home.
This road trip was a blessing, but it is good to be home. We still need to figure out a way to travel with Goose the cat if we are going to start extensive traveling, so please pray with us about that.