I had the pleasure of meeting brother Scottie De Hart and his beautiful family (Tina and Samantha) this week. The De Hart Family are missionaries to Mexico and we have been providing web hosting services for them for two years now.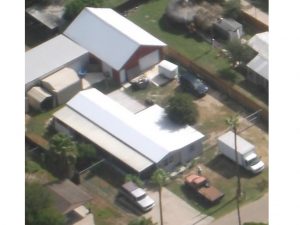 The De Hart Family Ministries currently serve 187 national pastors and missionaries, many of whom have multiple ministries. The De Hart Family runs what is basically a distribution center, and a limited delivery service for national pastors who cannot afford to cross or don't have papers to enter the USA Approximately 2 tons of materials pass through the center doors each month. They also provide a concierge service for Mexican ministries with specific needs. If a ministry in Mexico needs something, say pews, they try to locate some that are available for donation in the US and get them donated.
On occasion the De Hart Family will also go down and help a ministry with manual labor, soul winning, construction and the sort.
Brother Scottie had been working on some videos and graphics and had some ideas for his website, but was unsure how to implement his ideas. They were on their way back home Wednesday from Tennessee to South Texas (with a load of Spanish Bible tracts) when he called and asked if they could stop off and spend some time with me working on the website.
I opened up our home to them, they spent Wednesday night after church. Scotty and I spend half a day working on his website (dehartmissions.com). I was able to show him multiple templates based on what he wanted his website to look like.
Brother De Hart decided on the Optimizr theme (several other ministries we host use this theme) and we tweaked it to his current website content. I spent some time getting Brother Scottie familiar with some of the myriad of options available in the Optimizr theme.
Brother De Hart felt the De Hart Family website was off to a good start when we ran out of time and they had continue the journey home to McAllen Texas.